How effective is your
​Cost Engineering?

Are your project cost estimates and risk analyses reliable?

Do your cost and risk practices and deliverables inspire confidence?

Are your project cost and schedule outcomes predictable and competitive? Validation Estimating has helped owner and contractor clients address these and similar challenges since 2005.
Cost Effectiveness

Cost engineering seeks to increase the value of capital asset investment alternatives in consideration of risks. Decision makers need the full picture of possibilities, not just "a number". This requires data, modeling, analytics, statistics; not just an estimate.
Primary Services
Owner and consultant John Hollmann has 40+ years of experience in engineering, estimating, project control, and project system benchmarking. He has long been a leader of recommended practice development through AACE International. Since starting consulting in 2005, John has supported scores of clients in most industries including process, mining, power, and infrastructure. He is the lead author of the AACE International Total Cost Management Framework and the text "Project Risk Quantification".​
Process Assessment

Review your cost engineering and related processes, practices, systems and organizations to improve capital project system effectiveness.

Methods and Tools

Bespoke methods and tools for estimating, risk, databases and so on that meet needs for which commercial systems are inappropriate.

Estimates and Risk

Independent review of capital cost estimate quality.

Support risk analyses contingency and reserve determination (includes use of

ValidRisk.com

tools)
Modeling and
​Risk Quantification

John has been developing planning, cost and risk models since his mine planning days in the 1980s. Modeling is a unique skill combining a working understanding of the asset and/or process and how to capture that in algorithms and heuristics. Data is required which requires knowledge of database management. Besides developing bespoke models (examples for film making, pipeline, wind farms, small-scale LNG, etc.), John developed the models captured in the cloud-based software at

ValidRisk.com

and described in his book

Project Risk Quantification

.

---
Want to learn more?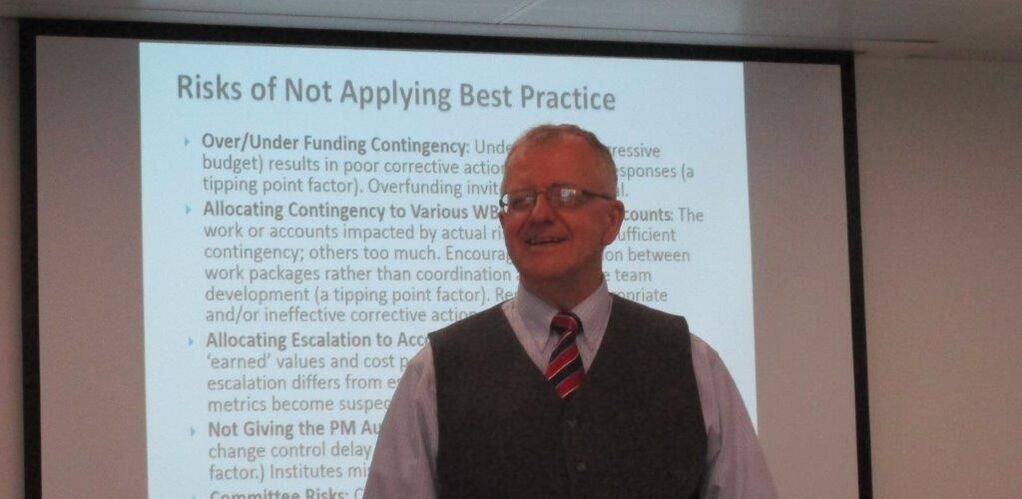 Owner and consultant John Hollmann is a strong believer in knowledge sharing and life long learning. In addition to the
TCM Framework
and
Project Risk Quantification
texts, John writes articles (many available on this site), makes presentations, and conducts webinars and training. He often posts articles in LinkedIn. He is and honorary life member and Lifetime Achievement Awardee of AACE International where he has been the primary contributor to many of their Recommended Practices. He is a PE and has CCP, CEP, and DRMP certifications from AACE.
---
About Us
John Hollmann is the owner and principle consultant located in the US (northern Virginia).
Validation Estimating also has an alliance with Koff & Guerrero Consultants (Chile) to offer
ValidRisk
risk tools.
673 Potomac Station Dr. NE, #144 Leesburg VA 20176 (703) 945-5483 (cell) hollmann@validest.com
---